FDA standard metal detector for carboned beverage processing
Product Description
                            metal detector for carboned beverage processing
        EJHSeries metal detection machine is mainly used for detecting the metal chips inside the sea-food , fishery, noodle, frozen food, , sugar, tea, rubber,plastic , cement processing  products etc.This machine can be widly used into industry metal detecting processing
we can customized according to different customer's requirment produce different size of metal detction machine ,Our metal detector machine that use for cement have a steability features and high accurcy ability .
normal introduce of the Mining Industry metal detector :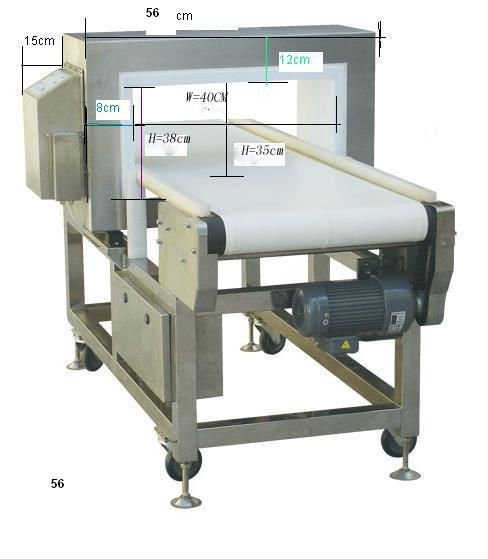 Product characteristic:
1. )Stainless steel shell , anti-erosion and long life span .
2. )The conveyor belt is made of nonpoisonous material;we can also customized according to customer's material requirment
to install a suitable conveyor that very suitable for the cement processing , and transforming .
3. )Strong transport drive,Can according to customer's fact produce condition to produce the adjustment or sable speed motors
Can according to customer's requirment add the load ability so that suitable for heavy product transporting .
4. )Quick convey speed, it is specially suitable for pipeline operation, always we can according to cuomter's production line to
install a gear box to let the speed can be adjust so that meet different customer's requirment.

5. )Various alarming ways to choose :
The fist way , When sensor detect metal part, buzzer will sound and conveyor belt will stop.
The second way, we can design the rejector system on the end belt of the metal detector machine
when detector metals it can rejector the products that may contains metals immediatelly so that greatlly improve the production ability

6. )The performance of the belt conveyer is complied with the American food sanitation standard (FDA), it can be used for transporting the unpacked food directly, we can also according to different products match with other types of belt that increase the service life of the machine

7. )Can match the pipeline operation or automatic control device.
8) Various type of machine too shooe : we can customized a machine according to client requirment or produce 
 a metal detector head match with present machine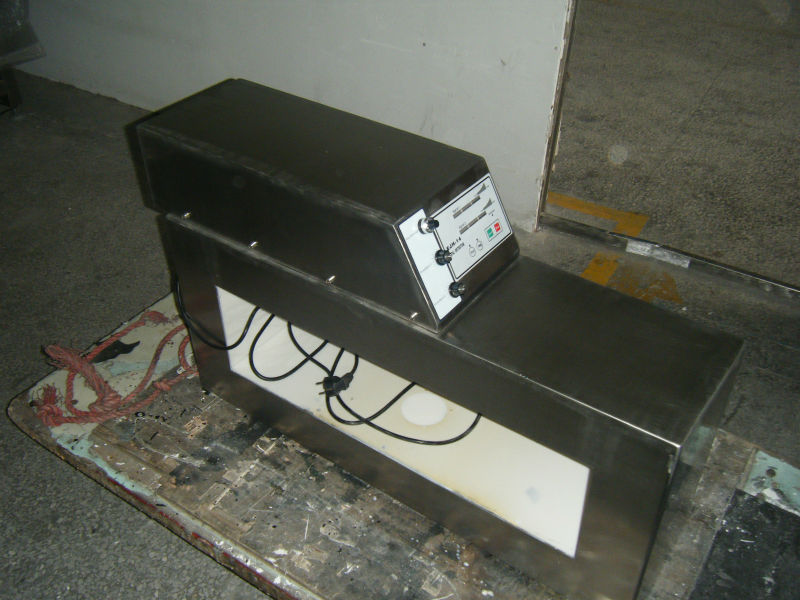 Technical parameters:
1.) Inspection window size:
Normal height of inspection window(mm): 120-300mm
Normal width of inspection window(mm): 400-800mm
The measures of the inspection window which can be designed according customers requirement.
2. )Sensitivity:  High accuracy sensitivity according to customer's requirment .
Parameter:
Electrical source:  220V 50HZ or according to customer's country volatge .
Power :  120W
Alarm:  Audible and visual alarm, automatic stop or with a non-stop rejector system
Normal Size(mm):  1740(L)X900(W)X1030(H)
Gross Weight:  approx 175Kgs   
Net Weight:  Around 170kgs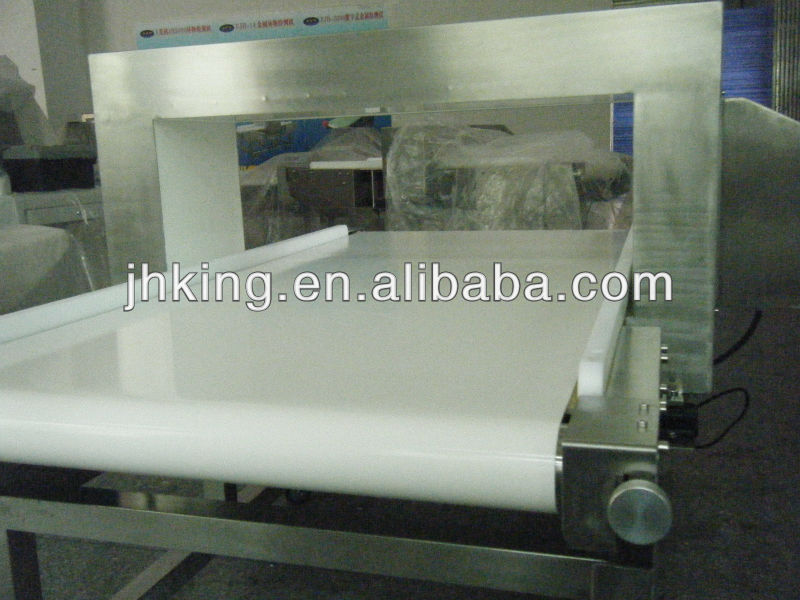 Product Categories : Industry Needle&Metal Detector > Industry metal detector