45 Zones Security Archway Walk through Metal Detector Gate
Product Description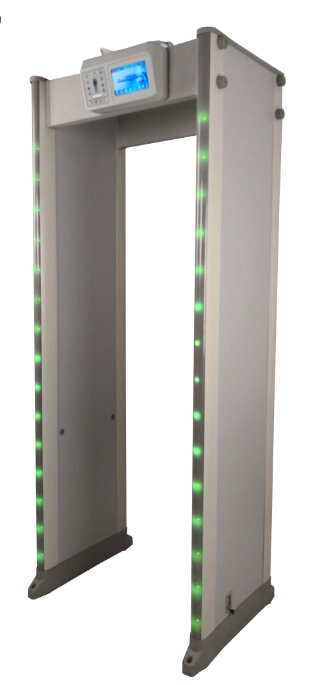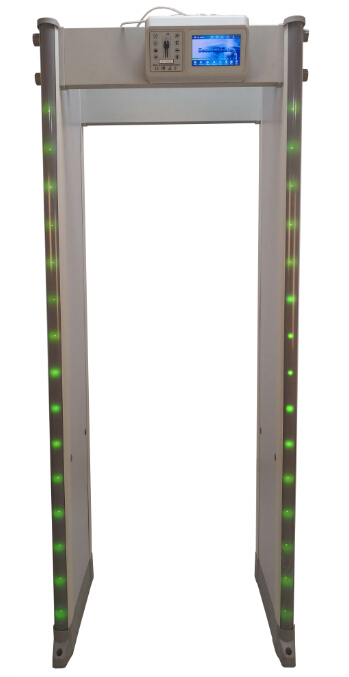 Product Details
Advantages of this walk through metal detector: high sensitivity; anti- interfere; multi detection zones; adjustable sensitivity of each zone; self-diagnosis when powered on; 7-inch LCD capacitive touch screen; high-strength materials, fireproof, anti-corrosion, shockproof; real-time environment interfere monitor.
Advanced features
Multi-zone technology: 45 detection zones, adjustable sensitivity of each zone.
Touch screen: 7-inch HDMI LCD touch screen, easy to operate and understand.
 IP Grade: IP55 superior waterproof performance.
 Self calibration once power on.
Self diagnostic, it will inform the user when exit the system.
 Start-stop technology: infrared devices with automatic start-stop technology.
Adjust the alarm sounds arbitrarily.
 Adjust the working frequency automatically or manually.
Detection Technology: Even detection technology, no blind spot.
Professional detection process: built in 50 different detection occasions
 Working frequency: 100 working frequency.
Security level: 50 security levels.
 Detection sensitivity of each zone: From 0 to 255 level.
Multi-alarm sounds to choose-to fit different applications.
Counter: Record the pass and alarm numbers.
Query function: The system has real-time information query function.
intelligent Standby: The system has intelligent standby operation alerts.
Working Standby:16 high-brightness LED indicator on.
 Detection speed: more than 60 people pass and detect in 1 minute.
FUNCTIONS

External dimensions

2240×670x850mm

Vertical channel size

2000x700mm

Packing size

2280x700x290mm

NW

67KG

GW

75KG

Working voltage

AC90V~240V 50/60Hz

Power

12W

Working frequency

1-100

Working environment

-20℃~65℃

  Installation environment

(W) 100cm* (L) 200cm

(no metal in this range)

Highest standard

Metal size≥6g
Technical   Standard

Exclude appointed metal on   one body like the belt,bra,etc.

Yes

7-inch LCD   capacitive touch screen

Yes

Touch-screen operation

Yes

External control alarm   device port

Yes

Secondary development   port/upgrade port

Yes

Count the number of pass

Yes

Count the number of alarm

Yes

Query in/out record

Optional

Dual password protection

Yes

Multi zone detection,multi   alarm

Yes

Smart Partition

Yes

Smart Partition alarm   indicator

Yes

Double sides super brightness   SMD LED

Yes

100 working frequency

Yes

Alarm quiet mode

Yes

Adjust the alarm sound

Yes

Multiple alarm sounds

Optional

Front or rear single side   alarm light

Optional

Front sides alarm indicate   lights

Yes

Four sides led   lights/optional

Yes

Sensitivity of each zone   can be adjusted

Yes

Adjust sensitivity:0~255

Yes

Security level:1~50

Yes

45 detection zones

Yes

Built-in 72 applications

Yes

Back-up battery continues   work for 2h/optional

Optional

Back-up battery continues   work for 8h/optional

Optional

Restore factory settings

Yes

 

 
Quality Assurance:
the warranty of walk through metal detectors is one year limited warranty(Labor and parts)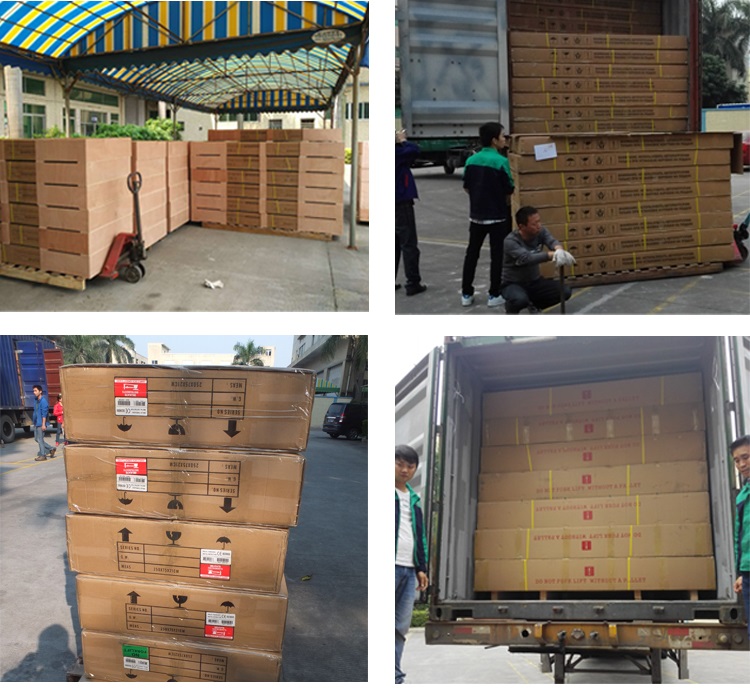 PACKAGE:
Security metal detectors are packed in strong carton, Standard export plywood cartons are optional
DELIVERY TIME:
Delivery of door frame metal detectors is 3-5 days after confirming order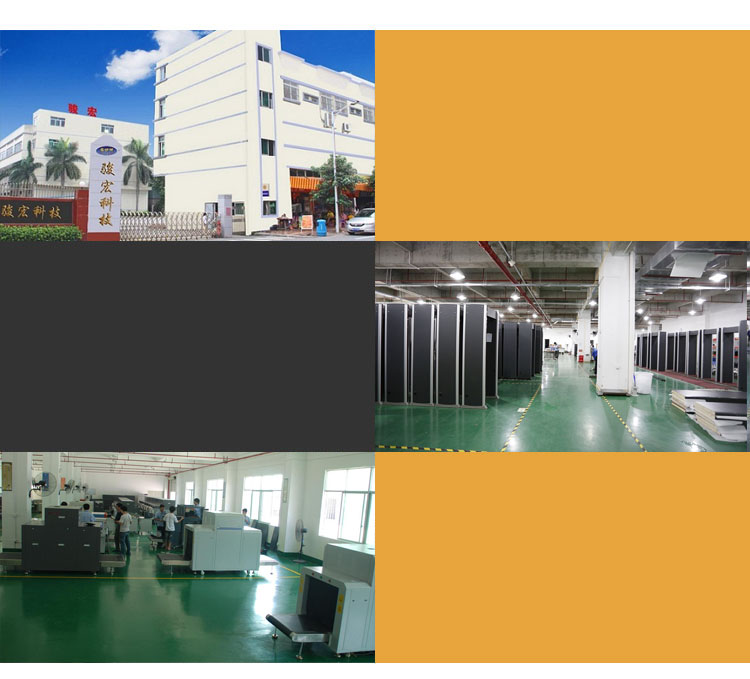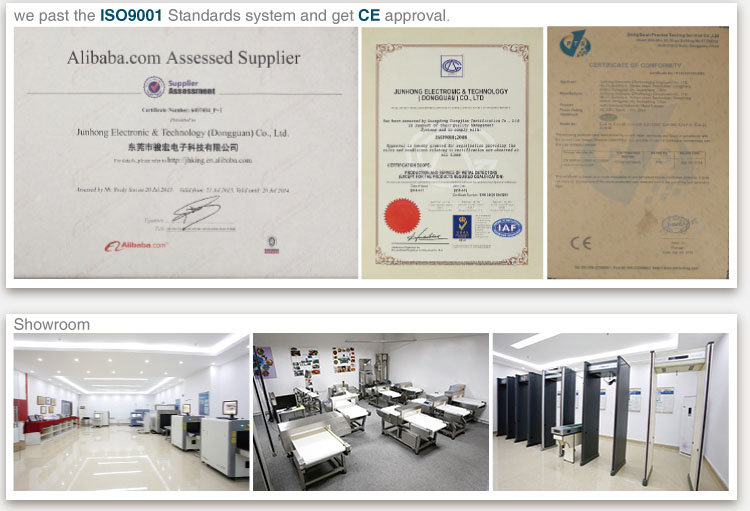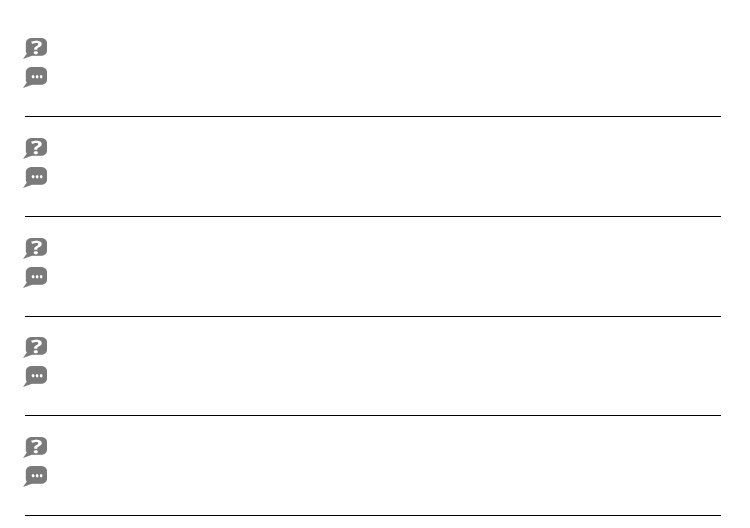 Our security metal detectors are CE and ISO9001 certified.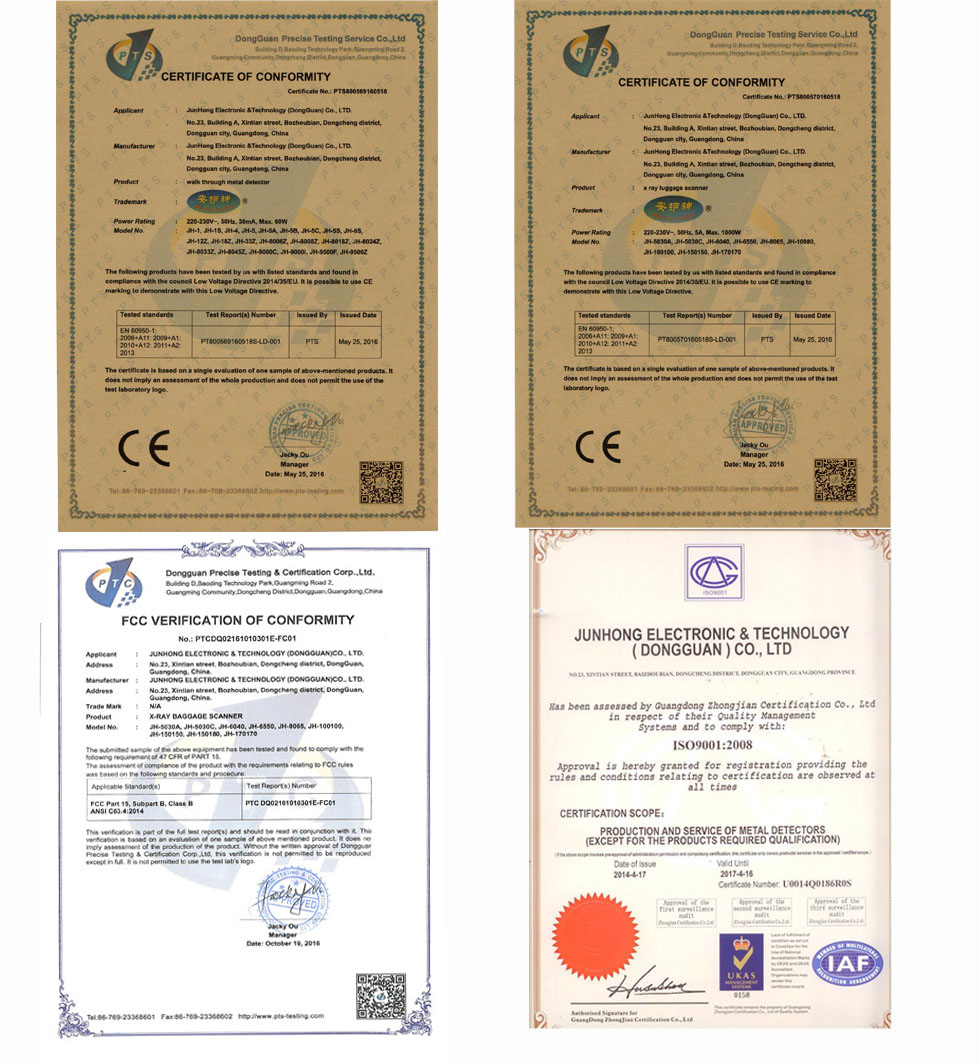 Product Categories : MARCH EXPO.