Cheap but High Quality Conveyor Belt Metal Detector for Factory
Product Description
Cheap but High Quality Conveyor Belt Metal Detector for Factory
welcome to>>Junhong Electronic & Technology (Dongguan) Co., Ltd.
Technical parameters: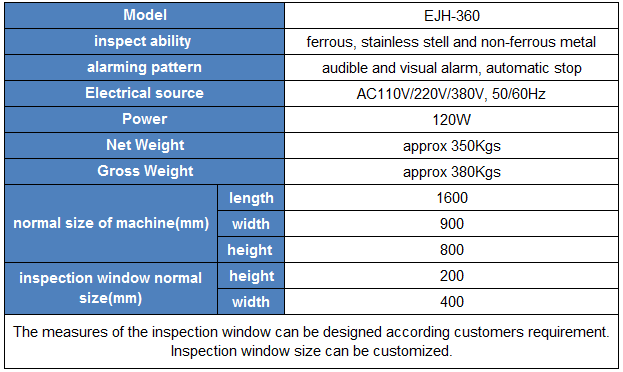 Product photos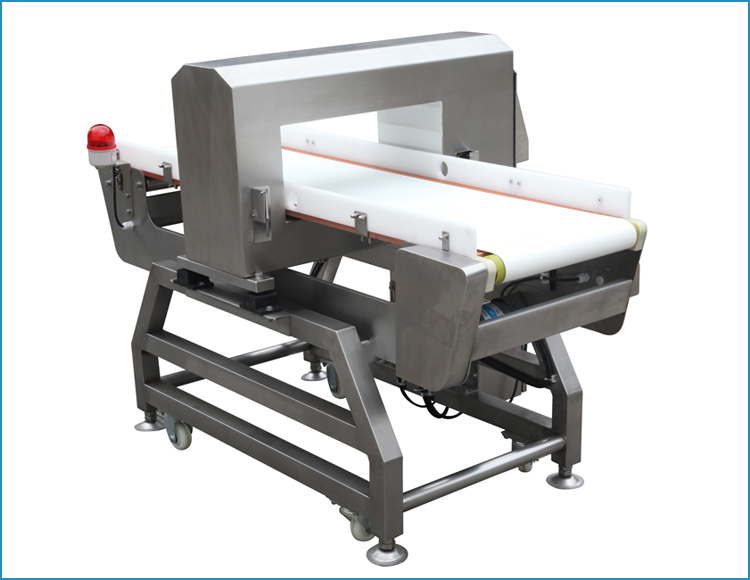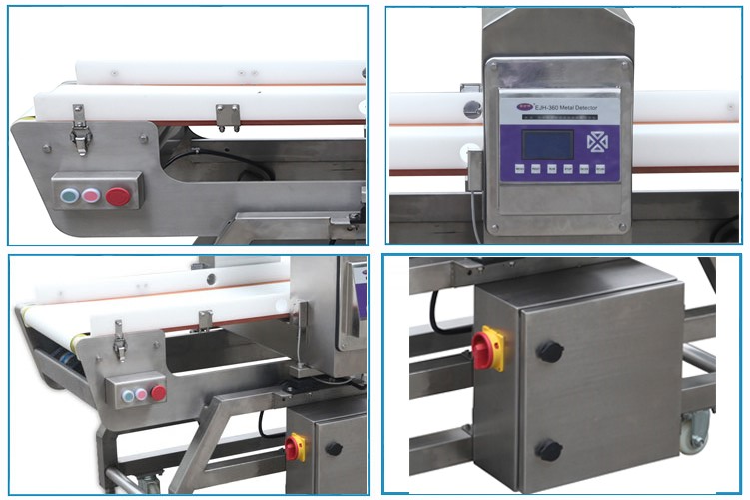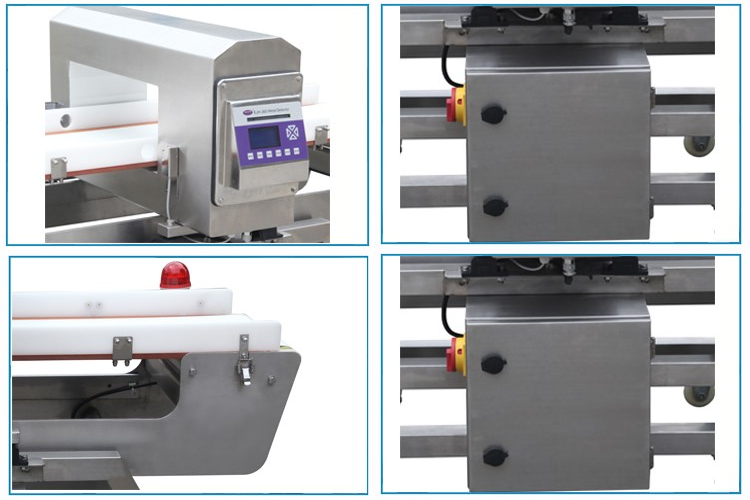 Scope of application
   EJH-360 is mainly used for detecting the metal chips inside any food, for instance the sea-food, fishery, noodle, frozen food, fruit & dry fruit , sugar, tea, harmaceutical , food additive, condiment, health care products and other fields. It specially good at detecting meat products and aluminum packed products.
Product characteristic
1.  all made of Stainless steel , anti-erosion and long life span, The frame is easy to install and disassemble, easy for cleaning.
2.  Multi-frequency detecting, self-analysis function, high sensitivity.
3.  With touch screen and user friendly interface, convenient for operation.
4.  With self-studying function, can analyze and record the up to 100 products.
5.  dual channel detecting: one channel to detect FE and the other to detect non-ferrous metals.
6.  Strong transport drive, able to convey products under 25kg. speed adjustable. Speed regulator can be added.
7.  Water-Proof, IP65 compliant.
8.  Good Anti-interference function: reduce product effect signal form the frozen food and pickled food.
9.   The performance of the belt conveyer is complied with the American food sanitation standard (FDA), it can be used for transporting the unpacked food directly.
10.  Can match the pipeline operation or automatic control device.
11.  Auto-rejection equipment can be installed according customer's requirement.
  All the industrial metal detectors are packed in strong plywood carton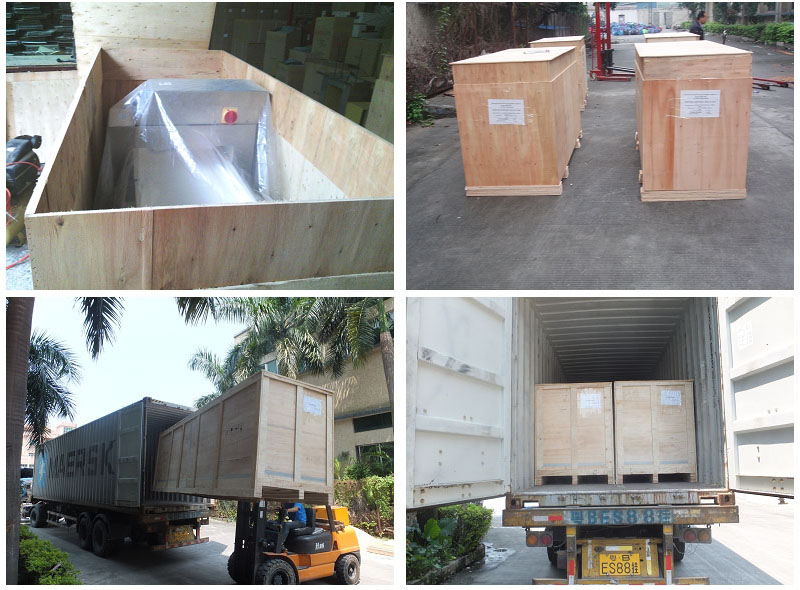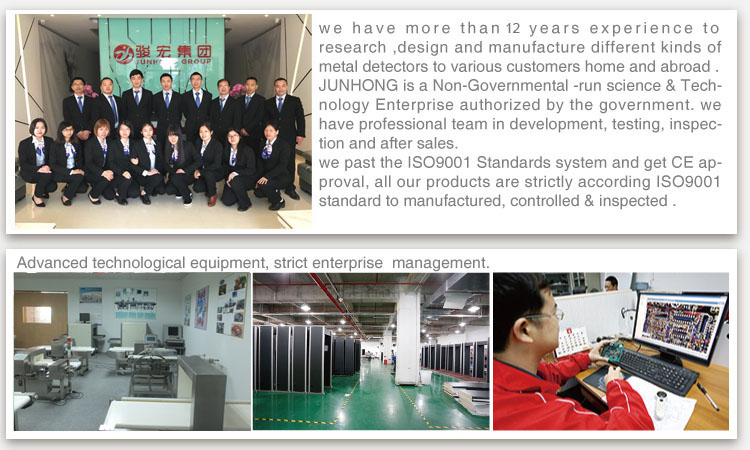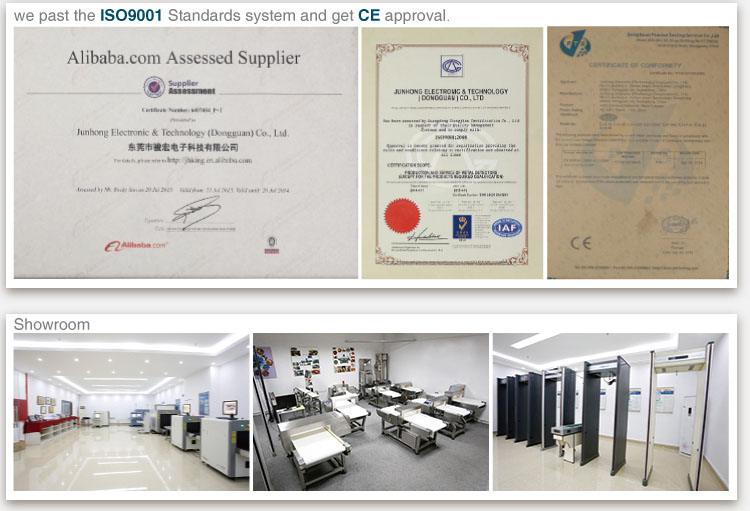 factory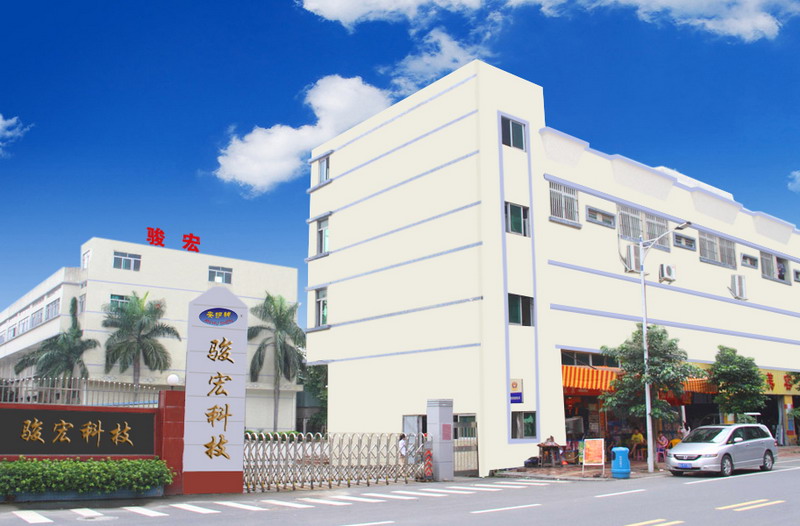 You can click below to choose what your wanted products
Back to>>Junhong Electronic & Technology (Dongguan) Co., Ltd.
Product Categories : Food Metal Detector > Conveyor Belt Food Metal Detector